Louisiana private school teaches the Loch Ness...
iheartchaos: Continuing the trend of encouraging a love of stupidity, a private Christian school in Louisiana has begun including the Loch Ness monster in its biology curriculum. The inclusion of the monster is all about trying to somehow disprove evolution by talking about fake monsters. Because that makes as much logical sense as proving existence with an invisible being. Read More
Disneyland Paris might be a getting a 'Star Wars...
iheartchaos: When it first opened in 1992, Disneyland Paris was a bit of a joke and was a money pit of a project for Disney for a while. By now, things have picked up and Disneyland Paris is doing pretty well, and in 2015, they'll be getting a Star Wars Land park. Okay, so I've gotten used to Lucas shitting all over the franchise, but I'd still love to see a Star Wars park in the US. All we...
I need to get out of Jacksonville soon before I go crazy. I hate this place.
Graduating in two weeks, moving back home, and starting a new chapter in my life. I can't wait; I'm excited Adam and I will finally be getting a home of our own and starting a life with him. Its causes me anxiety knowing that I'll graduate with a master's, yet still have to struggle to get a job. Hopefully I won't be struggling too much…
You know all those cute pictures of couples that make you go aw? Or those gifs that make you want to be in a relationship? What about those images of pure want and animal need? Yes, I get that everyday. We make tumblr look bad… Its even better because its real life….
Jenn Kennedy wants to be the first openly gay Miss...
iheartchaos: I don't know why anyone would want to participate in beauty pageants, but whatever. Some people do. But beauty pageants have always been the domain of the "normal" and proper and straight. But Jenn Kennedy wants to shake that up a bit by being the first openly gay Miss California.  Read More
Watch
I spent ringing in the new year with great friends and my wonderful boyfriend in Savannah. I can't wait to spend the rest of my years with him, I love him so much. New Years resolution? I don't have one. I just want to be happy :)
"Date a girl who reads. Date a girl who spends her money on books instead of..."
– A Girl You Should Date via @brainpicker (via bookshelfporn)
Canada starts switching its paper money to plastic
iheartchaos: Paper money… it's so 17th century. Canada is becoming the latest country to get on board with folding money made from plastic, starting with the new $100. The advantages of plastic money over paper (or cotton fiber) are numerous, but the two big ones are that the money lasts longer and it's much harder to counterfeit. Read More
3 tags
Sampling vinyl records the hard way, by cutting...
iheartchaos: Musicians have been remixing and resampling albums for decades, but never like this. Spanish artist Ishac Bertran uses a laser cutter to precisely slice holes in one record and then slice out a piece of another, where the two are then joined into a single physical thing. Read More The concept seems cool, someone just needs to refine it.
"All of the kitty cats, Get out their catty kits, Sit and they talk shit,..."
– Butch Walker- We're All Going Down
5 tags
3 tags
1 tag
6 tags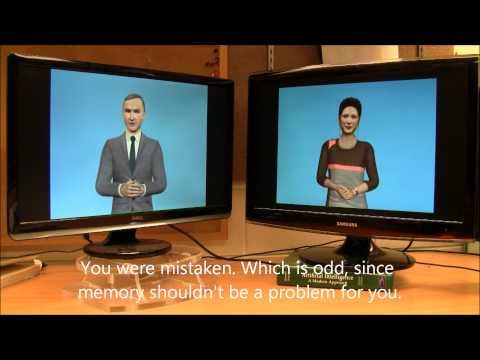 Watch
Chinese toe finger trap battle. Only the best survive.